Orphan Dress Up
You can bring a smile to the orphan families in need by gifting a dress.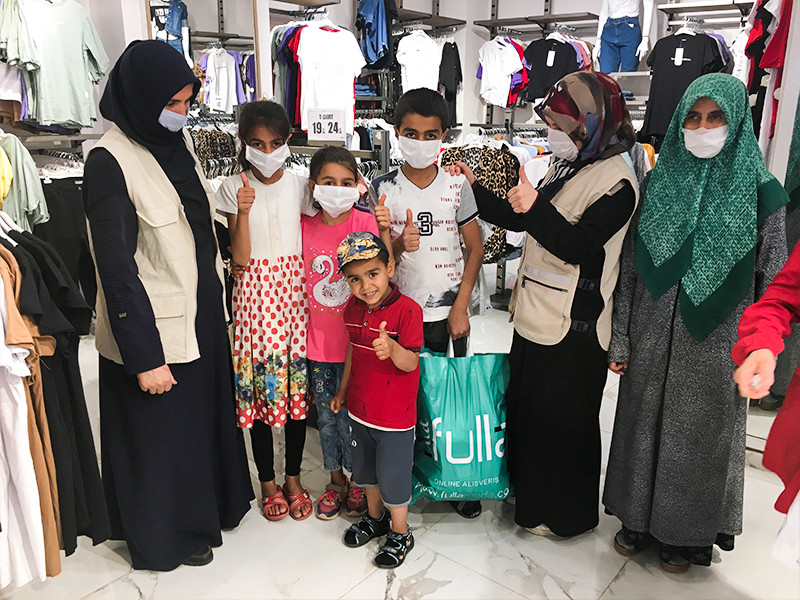 The basic needs of our orphan child in the fields of education, health, food and clothing are met to some extent.

The monthly sponsorship fee for an orphan is 150 TL. When support is started for an orphan, we demand that this support continues for at least 1 year. However, our donors who do not regularly take care of an orphan and want their aid to be used for all orphan works can donate to the Orphan Aid Pool in any amount they wish, within their means. Click here to donate for orphans.

You can fill out the form by clicking on the Orphan Protection link. After completing the application form, you can become a guardian of an orphan by depositing your first 150 lira donation.

Due to the distribution conditions in the regions, it is not possible to send, but our association can send bulk shipments for orphans from the orphan support pool (fund) in certain periods. If you wish, you can donate to the orphan support pool.

Yes, you can choose orphans from different countries and regions at any time or increase the number of them. For detailed information, you can contact us on our corporate line at 553 886 7777.

Yedi Başak İnsani Yardım Derneği destek kapsamına aldığı yetim çocuk; Türkiye'de ve dünyada savaş, işgal, doğal afet, kronik yoksulluk, hastalık, kaza gibi sebeplerle babasını veya anne-babasını kaybetmiş olan, bir yakını yanında veya yetimhanede barınan çocuktur.